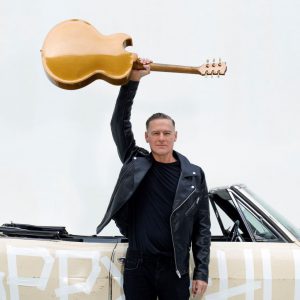 BRYAN ADAMS: "SO HAPPY IT HURTS". L'11 Marzo 2022 esce il nuovo album.
Cresce l'attesa per So Happy It Hurts, il nuovo album di Bryan Adams, in uscita mondiale l'11 marzo 2022. Ad anticiparlo la title track So Happy It Hurts, attualmente in rotazione radiofonica con il suo motivo ritmato, sostenuto da energici riff. Seguono Kick Ass, un vero e proprio inno al rock'n'roll e On The Road, scritto per il Calendario Pirelli 2022. A questi si aggiunge Never Gonna Rain, uscito lo scorso 25 gennaio. Il rocker canadese racconta: "Il più grande ottimista è colui che continua ad aspettarsi il meglio, anche di fronte al peggio. Vivere il momento, invece che vivere nella paura. Trasformare gli aspetti negativi in ​​positivi. Prendere la pioggia e trasformarla in un regalo". Ed è proprio lui a farci un regalo, consegnandoci il suo ultimo lavoro discografico. So Happy It Hurts, quindicesimo disco in studio, conterrà 12 brani e sarà disponibile su tutte le piattaforme digitali, oltre che in formato fisico in versione CD e vinile. Il disco arriva dopo il grande successo di Shine a Light del 2019, che contiene l'omonimo singolo con Ed Sheeran e un featuring con Jennifer Lopez. Il tour mondiale, partito a gennaio, è arrivato in Italia a febbraio: precisamente l'11 febbraio al Palazzo dello Sport di Roma, il 12 febbraio al Mandela Forum di Firenze e il 14 febbraio alla Zoppas Arena di Conegliano (TV).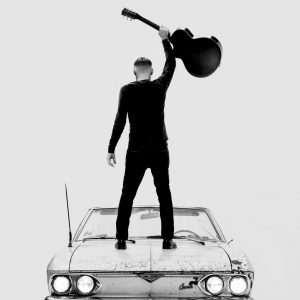 Bryan Adams ha attraversato con la sua musica quattro decenni, la sua straordinaria presenza scenica e l'inconfondibile voce gli hanno conferito numerosi premi e riconoscimenti, solo per citarne alcuni: 3 Academy Award nomination, 5 Golden Globe nomination, 1 Grammy award, 1 American Music Award. È stato inserito nella Hollywood Walk of Fame. Ma non è tutto: Bryan Adams è anche un fotografo professionista, scatta lui stesso le copertine dei suoi album ed ha scattato il 48° Calendario Pirelli. Nella sua carriera ha pubblicato vari libri fotografici, l'ultimo è Homeless del 2019.
Mariangela Maio