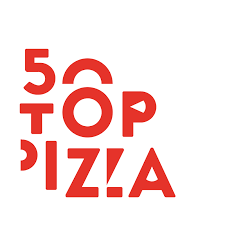 50 Top Pizza Europa 2022 – Peppe Pizzeria a Parigi Migliore Pizzeria d'Europa. Seconda Fratelli Figurato a Madrid, terza 50 Kalò a Londra. Ricca di emozioni la serata milanese presentata da Federico Quaranta. 21 stati rappresentati: Spagna e Inghilterra con 5 insegne sono le regine degli Stati europei della pizza. 
Peppe Pizzeria a Parigi fa il bis e, per il secondo anno consecutivo, è la Migliore Pizzeria d'Europa, Italia esclusa. Questo il risultato secondo la guida più influente nel mondo della pizza, 50 Top Pizza, annunciato ieri sera al Teatro San Babila di Milano. Un successo importante per Peppe Cutraro, patron di Peppe Pizzeria che si aggiudica anche l'ambito premio speciale Pizza Maker of the Year 2022 – Ferrarelle Award. Al secondo posto Fratelli Figurato di Riccardo e Vittorio a Madrid. Terzo gradino del podio per 50 Kalò London, pizzeria inglese di Ciro Salvo, che si è aggiudicata anche il premio speciale Made in Italy 2022 – Mammafiore Award. Al quarto posto la pizzeria danese Bæst di Copenaghen, a cui vanno due premi speciali: Best Service 2022 – Goeldlin Award e Innovation and Sustainability 2022 – Ferrarelle Award. Per la quinta posizione si ritorna in Spagna, a Barcellona, con Sartoria Panatieri di Rafa Panatieri e Jorge Sastre, a cui va il premio speciale Pizza of the Year 2022 – Latteria Sorrentina Award (Cantabrian anchovies, tomato, escarole and kalama olive puree). 21 i Paesi europei presenti all'evento, Inghilterra e Spagna su tutti, presenti con 5 insegne e la Spagna riesce nell'impresa di posizionare tre pizzerie nella Top Ten. Con quattro insegne, Francia, Danimarca, Germania e Belgio. Tra le città, Londra con 5 insegne e Copenaghen con 4 sono le più presenti in guida. Le prime 25 posizioni della classifica Europa 2022, entrano di diritto nelle 100 migliori pizzerie al mondo, che si ritroveranno a Napoli il 7 settembre a Palazzo Reale. "È stato fantastico tornare in presenza – dicono i curatori di 50 Top Barbara Guerra, Albert Sapere e Luciano Pignataro – un momento importante, di ritrovo e coesione, per la comunità della pizza del Vecchio Continente. Unico grande dispiacere, non aver avuto con noi gli amici pizzaioli russi e ucraini. A loro va il nostro pensiero di grande vicinanza e solidarietà, per il tragico momento che stanno vivendo. Siamo già pronti per la prossima tappa che sarà il 14 giugno, presso la Devozione nel Chelsea Market a New York, per presentare la guida USA 2022".
Federico Godio
Leggi  QUI  la copia digitale de IL Commendatore Magazine.