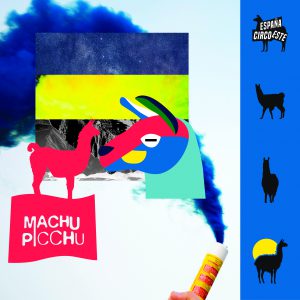 Colorati e "indieavolati", gli España Circo Este sono Marcelo (Voce, Chitarre), Jimmy (Batteria, Percussioni, Voce), Ponz (Basso, Synth, Voce) e Matteo (Fisarmonica, Chitarre, Violino, Voce). Pop, Punk, Cumbia, Reggae, tutto in una sola parola: Tango-Punk. Esordiscono nel 2013 con l'Ep Il Bucatesta. La Revolución del Amor, il loro primo full lenght, esce nel gennaio 2015. Dopo un lungo tour in Europa che li porta a suonare per Manu Chao e Gogol Bordello, Dubioza Kolektiv e Shaggy, nel gennaio 2017 pubblicano il loro secondo album Scienze della maleducazione. Nel giugno 2018 pubblicano per il mercato Sud Americano Bau Bau Ciudad, un EP in collaborazione con l'artista messicana Flor Amargo che li porta a suonare negli USA, Germania, Austria, Francia, Olanda, Spagna, Polonia e Ungheria. A tre anni dal precedente progetto, la band più cosmopolita e on the road di Garrincha Dischi torna sulle scene con Machu Picchu, album uscito il 6 novembre scorso, il primo scritto al di fuori di un furgone e senza rincorrere aerei. Otto canzoni frutto di esperienze indimenticabili tra Vecchio e Nuovo Continente con un unico libero denominatore: il viaggio. E se è vero che "ogni 100 metri il mondo cambia" – come afferma lo scrittore cileno Roberto Bolaño – gli España Circo Este ci regalano una preziosa diapositiva raffigurante paesi, persone e culture diverse che si intrecciano di fronte agli occhi del viaggiatore, invitando ad agire e fare la differenza in un mondo che sfreccia alla velocità della luce.
Ciao ragazzi, parlateci delle origini del nome della band e della "vostra" rivolta.
"España Circo Este non è altro che la sigla di un viaggio. L'idea del gruppo è nata in Argentina, è approdata in Spagna per poi trasferirsi definitivamente in Italia. Un nome in movimento, un movimento verso Est. La nostra rivolta è scrivere musica positiva, è trasmettere il "presobenismo" che ci ha insegnato la musica latina".
Il vostro sound è travolgente, scatenato, contaminato e si contrappone a testi di critica sociale. Qual è la vostra visione e dimensione musicale?
"Siamo rimasti folgorati dalla musica latina, da come riesce a raccontare eventi tragici e grandi sofferenze con versi semplici e musiche spensierate, con un sorriso che cura ogni ferita. Quando ascolti la musica popolare latina comprendi che ogni caduta è un nuovo inizio, ogni sfortuna è una trascurabile ruga sul volto sorridente della vita. La musica latina, e l'arte in generale, ci dà la spinta per superare le paure e fare ciò che abbiamo sempre rimandato. Questo è il presobenismo. Vivere nella musica le difficoltà della vita senza ridurle o enfatizzarle, semplicemente raccontandole".
Cosa troveranno a Machu Picchu gli "ascoltatori-viaggiatori"?
"Cosa c'è a Machu Picchu non lo sappiamo nemmeno noi, è il posto in cui non siamo mai stati. Mi sono trovato per ben due volte a pochi chilometri da questa meta, così questo posto lontano ha assunto il valore di meta idealizzata, ogni sogno rimandato, ogni amore impossibile. È la meta verso cui tendere senza poterla raggiungere. E forse è anche meglio così. Machu Picchu non è l'arrivo ma il motivo per uscire di casa, zaino in spalla, e camminare".
Tra le stories di instagram avete postato "cercate ispirazione da mostri sacri e secolari" (il tutto accompagnato da un simpatico T-Rex). Quali sono i vostri?
"È difficile restringere il campo. Per buttare una lista senza pensarci troppo: i Buena vista Social Club, Natalie Lafourcade, Jorge Drexler, Will and the People, Residente, Calle 13, Onda Vaga, Manu Chao. I nostri mostri sacri sono questi e anche altri, sono tutti quelli che ci hanno accompagnato per un po' nel nostro viaggio e che, come tutti i viaggi, ci hanno contaminato il modo di vivere. Sono sacri perché sono parte di noi e anche se andando avanti continuiamo a contaminarci sempre più, ci portiamo dietro la loro impronta gigantesca, come quella di un T-Rex".
Se dovessimo salutarci con una frase estratta da una delle vostre canzoni quale scegliereste?
"…Ma quanto è bela la tecnologia che mi fa girare per tutto il mondo, ma ancora non mi aiuta a tornare da te…".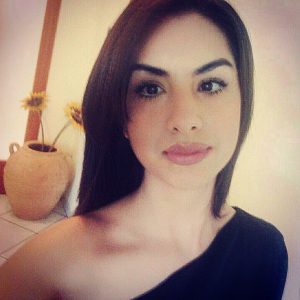 Mariangela Maio