Robert De Niro e Al Pacino, entrambi italonewyorkesi, con registi del calibro di Coppola, Cimino e Scorsese inventarono il nuovo cinema americano. La New Hollywood di inizio anni Settanta segnò l'avvento di interpreti maschili problematici, molto diversi dallo star system degli anni precedenti. Rispecchiavano l'uomo qualunque, nei panni di personaggi che vivevano nelle difficoltà della gente comune che li vedeva sul grande schermo.
Questa volta, cercheremo, ovviamente senza riuscirci, di fare un parallelo, attraverso la loro storia cinematografica e personale, tra due dei più grandi attori della storia del cinema contemporaneo: Robert De Niro e Al Pacino. Già scrivere i nomi e tentare di interpretarli ha le sue difficoltà, ma ci lanciamo. La recitazione innanzitutto: poliedrica, immersiva, maniacale nella preparazione, diversificata, quella di Robert De Niro. Raspata, graffiata, brutale e diretta quella di Al Pacino. Pur nella loro diversità interpretativa, i due hanno punti di contatto. Entrambi hanno dato vita a personaggi che ancora oggi sono icone riconosciute e riconoscibili da tutti e che rimarranno scolpite nella storia. Entrambi hanno prestato la loro interpretazione a lavori che non meritavano il loro talento. Entrambi hanno raccolto, in maniera imbarazzante, molto, molto meno di quel che avrebbero meritato. De Niro vince solo due Oscar, uno da attore non protagonista, nella parte del giovane Vito Corleone ne "Il Padrino II" e uno da attore protagonista in "Toro scatenato" dove interpreta il ruolo del pugile Jake La Motta. In questi due film trova riscontro l'incipit ad inizio articolo: Robert De Niro è in grado di interpretare due ruoli diversissimi con un'intensità non umana, e per farlo impara a recitare in siciliano stretto ne Il Padrino e a ingrassare di 30 kg per interpretare il Jake La Motta anziano. Niente trucchi e costumi ad hoc. Lui ingrassa 30 kg per 10 minuti di pellicola. Lui dice: "Canusciu uno da secunna avenue, Frank Pignataro, ca nun ci da nienti a Fanucci. Me desse nà nticchia di tempo, adesso nun haiu moneta. S'abbenedica". E sembra un siciliano degli anni Venti in una qualsiasi campagna dell'entroterra isolano. Semplicemente incredibile. Ma, mi e vi chiedo, come si fa a non dare un Oscar a prescindere per mancanza di avversari al suo personaggio ne: "Il Cacciatore". Un capolavoro della storia del cinema firmato Michael Cimino. L'Oscar, per la cronaca, andò a Christopher Walken come attore non protagonista. Come si fa a non effettuare la stessa operazione per il suo Travis Bickle in "Taxi Driver", film per il quale lavorò davvero in una compagnia di taxi. Misteri. Altra caratteristica di De Niro è aver sdoganato termini e frasi che sono diventati intercalari comuni nella vita di tutti i giorni: le cosiddette frasi celebri. Come dimenticare la sua improvvisazione fuori copione di fronte allo specchio: "You tolkin' to me…" Ripetuto più volte a mo' di psicopatico. O anche: "Sei solo chiacchiere e distintivo, chiacchiere e distintivo", la frase urlata a Kevin Costner in "The Untouchables". Fisico da palestrato in "Cape Fear", grasso e panciuto in "Angel Heart", dove interpreta il suo Louis Cyphre, barcollante e immersivo in "Risvegli", ruvido e severo all'ennesima potenza in "Casinò", ambiguo e viscido in "Quei bravi ragazzi". Tutte interpretazioni che avrebbero meritato e che certificano il suo poter fare semplicemente tutto.
AL PACINO
Un po' la stessa cosa per Al Pacino che, adesso la diciamo grossa, non ha la stessa poliedricità (fisica e recitativa) di De Niro, infatti i suoi personaggi sono per lo più simili, seppur incredibilmente interpretati, ma anche lui non ha ricevuto quanto dovuto. Oscar come migliore attore protagonista in: "Scent of Woman" e due David di Donatello per "Serpico" e "Il Padrino II". Anche qui, come si fa a non riconoscere la furia interpretativa di "Scarface" o la drammatica fuga lunga mezzo film in "Carlito's way" che si conclude nel modo più disarmante quando ce l'aveva quasi fatta. Il suo "Serpico" ha l'energia del giusto e la delusione dei buoni in una interpretazione da applausi. E infine, il suo "Lefty" in Donnie Brasco. Il mafioso di seconda mano, l'eterno rimanere dietro le quinte a favore di chi non merita, permeato da un orgoglio che sa di patetico e triste, interpretato con una carica drammatica senza eguali. Solo lui poteva farlo. Pupillo di Scorsese De Niro, prediletto di Coppola Al Pacino, prima del recente "The Irishman" hanno recitato insieme solo due volte in "Heat – La sfida" e "Sfida senza regole". Giustamente obietterete. Beh, anche ne Il Padrino. Certo, ma mai una scena insieme e questo ne alimenta la leggenda. I due si rincorrono nella storia e sono uguali nella vita. Provate a guardarli sui palcoscenici e non mentre recitano. Troverete due uomini timidi, esitanti, addirittura impacciati. Non sembrano loro, ma quando si sente "Action" si accende l'interruttore e c'è solo da stupirsi. Ancora una volta.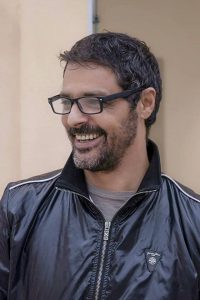 Carlo Marrazza