Mark Zuckerberg lancia un nuovo social network rivale di twitter.
Era il venticinque aprile dello scorso anno quando Elon Musk, Ceo di Tesla e SpaceX, ha concordato l'acquisizione di Twitter per la cifra monstre di 44 miliardi di dollari. Una mossa di marketing capace di attirare l'attenzione di tutti, infatti, poco più di un anno dopo, il fondatore dei social network per eccellenza Mark Zuckerberg ha deciso di crearne uno nuovo capace di rivaleggiare direttamente con il Twitter di Musk. Meta, la compagnia cui fanno capo Facebook e Instagram, ha annunciato il tutto mandando alcune anteprime del cosiddetto "project 92" alla testata The Verge. Una nuova piattaforma definita da Zuckerberg come più efficiente e sana di quella acquistata dal patron di Tesla che ha già tra i suoi futuri utenti celebrità da milioni di follower. L'interfaccia del sito è molto inspirata a Twitter per non dire identica, sono presenti spunte blu, foto del profilo e la possibilità di mettere "mi piace", "rispondi" o "ripubblica". L'idea di un "nuovo twitter" è stata resa ufficiale da Chris Cox, Chief Product Officer di Meta, in un incontro con alti dirigenti di cui riferisce il sito specializzato The Verge. "Abbiamo sentito creatori e personaggi pubblici e ci hanno detto che vogliono una piattaforma gestita in modo sano, di cui fidarsi e sulla quale poter contare per la diffusione dei loro contenuti", ha spiegato il manager chiamando il nuovo social esplicitamente "una risposta a Twitter". Cox ha anche comunicato che la talk-show star Usa Oprah Winfrey e il Dalai Lama, i quali vantano circa 42 e 19 milioni di follower, sarebbero pronti ad approdare alla nuova corte di Meta abbandonando così Musk. Il coding di Threads, questo il nome del nuovo prodotto, è iniziato a gennaio. La nuova applicazione è perfettamente integrata con i social network di Facebook e Instagram, difatti è possibile effettuare l'accesso con le stesse credenziali dei due rispettivi social di Meta in modo tale da poter trasferire i propri followers da una piattaforma all'altra in maniera molto semplice e veloce. L'obiettivo è creare una piattaforma "sicura, facile da usare e affidabile", queste le parole di Chris Cox.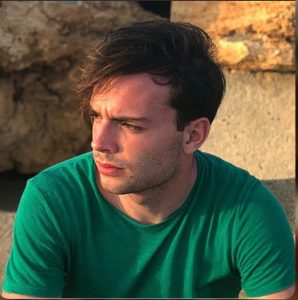 Fernando Giordano
Leggi  

QUI 

 la copia digitale de Il Commendatore Magazine.