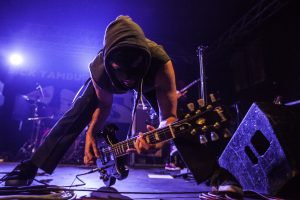 I Sick Tamburo, precedentemente uniti nell'avventura Prozac+, sono considerati uno dei gruppi più interessanti e inossidabili della scena alternativa italiana. Nati da un'idea di Elisabetta Imelio e Gian Maria Accusani, prendono il nome dal progetto di percussioni noise di Gian Maria, ora conosciuto come Hardcore Tamburo. Si affidano fin da subito a La Tempesta Dischi, collettivo d'artisti indipendente capitanato da Tre allegri ragazzi morti, anch'essi pordenonesi. In oltre dieci anni di musica, ci regalano cinque album (Sick Tamburo, A.I.U.T.O., Senza vergogna, Un giorno nuovo, Paura e l'amore), un EP e diverse collaborazioni con le migliori voci della musica italiana: la canzone Meno male che ci sei tu vede la partecipazione di Motta alla voce e alla darabouka; La fine della chemio, brano scritto da Gian Maria per l'amica Elisabetta, viene riproposto per beneficienza in una versione che vede la partecipazione di Jovanotti, Manuel Agnelli, Elisa, Meg, Lo Stato Sociale e tanti altri amici. Nel 2020 i Sick Tamburo annunciano, per la Discgust Music in collaborazione con La Tempesta Dischi, il progetto Back To The Roots (Forse è l'amore), inaugurato il 4 maggio con l'uscita di Un giorno nuovo, un classico della formazione contenuto nell'omonimo album del 2017. A sei mesi dalla prematura scomparsa della cantante e bassista Elisabetta Imelio, l'altra metà dei Sick, abbiamo intervistato Gian Maria per parlare del suo nuovo particolare progetto discografico, un ritorno al sound chitarristico originario espresso con ritmi incalzanti e un'affascinante attitudine punk.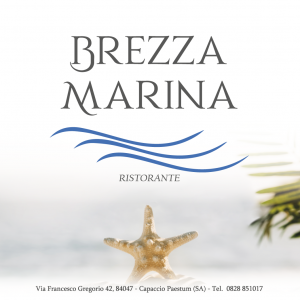 Gian Maria, com'è nata l'idea di reinterpretare i brani storici della band in chiave punk melodico?
"Ero in un momento di difficoltà, Elisabetta si era aggravata e mi chiedevo se fosse il caso di fermarmi con i Sick Tamburo. Sonicchiando con la chitarra mi è venuto spontaneo suonare i nostri pezzi in questo modo. Il punk melodico è lo stile con cui ho iniziato a suonare la chitarra. In questo senso, Back To The Roots è il ritorno alle mie origini chitarristiche. Questa intuizione mi ha ridato energia, voglia e mi è servita a capire che era giusto continuare a suonare".
Accanto a Back To The Roots troviamo tra parentesi Forse è l'amore, cosa rappresenta questo inciso?
"Forse è l'amore è la canzone che cantava Elisabetta nel nostro primo disco. Il progetto è venuto fuori nel momento in cui Elisabetta se ne stava andando. Avevo condiviso con lei questa idea ed era contentissima, speravo che potesse vederla realizzata ma non è stato così. L'intero progetto Back to the Roots è dedicato a Elisabetta. Ho iniziato a suonare con lei e con lei chiudo un ciclo che, però, non è conclusivo perché ho capito che continuare a suonare vuol dire continuare ad averla accanto. Inoltre I Sick Tamburo sono nati, ancor prima che per fare musica, per amore nel senso più esteso del termine, quindi mi è sembrato giusto rimarcarlo".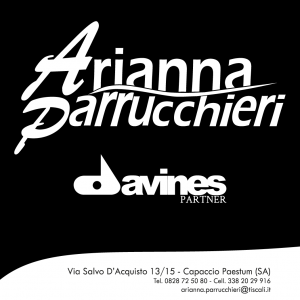 Puoi darci qualche anticipazione sul disco?
"Il disco conterrà dieci brani per dieci anni di Sick Tamburo. Cercheremo di far uscire un pezzo ogni due mesi in modo che prima della pubblicazione del disco ne saranno già usciti quattro o anche più. Contiamo di far partire il Back To The Roots Tour per la prossima estate. Ovviamente questo progetto è una parentesi, poi ritorneremo sui nostri binari".
Vorrei dedicare quest'ultima domanda a Elisabetta, ti va di raccontarci qualcosa?
"La mia esperienza musicale, quella vera, è iniziata con lei, da quel giorno non ci siamo più lasciati. Sono quasi trent'anni di stare insieme e volersi bene. Non ti nascondo che per me è un momento difficile, però tra noi le cose sono sempre cambiate e anche questo è un cambiamento. Elisabetta non c'è più fisicamente ma c'è la sua energia. D'altronde negli ultimi cinque anni, a causa della malattia, non veniva più a fare i concerti ma aveva un'energia che era ancora più grande. Fino a quando ci saranno i Sick Tamburo, progetto voluto fortemente da lei, ci sarà la sua energia. Sarà un viaggio che continua ma in modo diverso".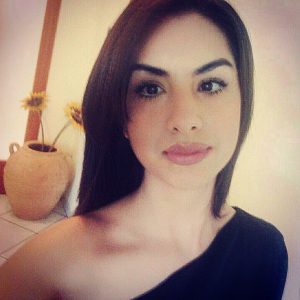 Mariangela Maio